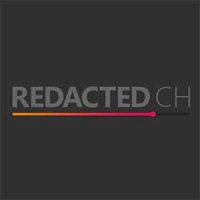 Invite to Redacted.ch
Site:
https://redacted.ch/

Redacted.ch / Passtheheadphones.me / PTH
- is a new tracker that is increasingly gaining popularity due to the closure of the well-known music tracker What.cd. It is noticed that the majority of users of What.cd began to smoothly pass to Passtheheadphones.me, they are a bit similar in appearance to their interface. Apparently, the creators of this music portal were inspired by the site PassThePopcorn, hence, in fact, and so similar a name. PHT creators recently changed the address of the tracker to Redacted.ch, and now it could be founded under the name Redacted.ch. Music lovers can find any music from 1950 to the present, which significantly increases the target audience.