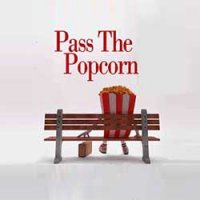 Invite to Passthepopcorn.me
Site:
https://passthepopcorn.me/

PassThePopcorn.me / PassThePopcorn / PTP
- is the most popular and largest private tracker dedicated to high quality movies. This resource is devoted exclusively to cinematographic, that works and demonstrates leadership in the number and variety of movies with different formats and HD qualities. The site includes Camrips and TS, as well as Blu-ray discs. The number of CD discs is very decent, competitive with the world's best repositories of this type. A kind of "boom" is also noted in distributions - there are already more than 400 thousand of them and this is not the limit. There is a constant adjunction of new films in various categories.
PTP is considered as the best tracker among fans of interesting and high-quality films. Most users wish to become members of this community because of their ability to access the most extensive collection of Blu-ray discs. And this has its own reason, which is clear to anyone who has touched this type of art.
Passthepopcorn tracker
has always been closed and impossible to get there without an invite. PTP invite is very difficult and expensive to get. But in our store you are guaranteed to receive a working invite from a real user. And believe me, despite the high price, you will be satisfied with this purchase. Invite to PassThePopcorn is a way into the world of great cinema art. You will be impressed by the richest and clearly systematized collection of works, both for the ordinary viewer and for the ardent fan of the film industry.