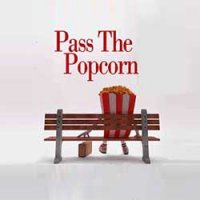 Invite to Passthepopcorn.me
Site:
https://passthepopcorn.me/

PassThePopcorn.me / PTP
- is the most popular and the largest private tracker dedicated to HD movies. This resource offers exclusively cinematographic works and demonstrates leadership in number and variety of movies in different formats and quality, including CAMRips and TS, as well as Blu-ray discs. The tracker collection of such discs is the most numerous in the network, competitive with the world's best storages of this type. A kind of "boom" is also noted in distributions - there are already more than 400 thousand of torrents and it is not the limit. The number of films in various categories is constantly growing by adding new ones. By the way, users who can't afford a PTP invite due to its high price, may pay attention to another resource related to the same category and offering the similar content – the movies tracker Anthelion.me.
Passthepopcorn torrent
database unites thousands of films and is able to satisfy any viewer. This tracker offers the fullest Hollywood cinema collection in the highest quality. There are absolutely all genres and categories, almost all kinds of films are available - both popular and not so, old ones and recently released. And most importantly, the Passthepopcorn tracker is the leader in the matter of torrent seeding, so download speeds are the highest there, comparable to the leader of the HD video section - the
HDBits.org tracker
. A PTP account is suitable for each category of viewers - those who want to smile or learn to fight, get acquainted with the biography of famous personalities, reflect on life or relive a romantic story, participate in an investigation of a detective story. It is interesting to note the fact that Russian movies are also favored by the tracker which is mainly English-speaking. The PTP tracker also has an excellent and a very large collection of soundtracks for most films, where you can easily find dubbing in the language you need to watch.
PTP is rightfully considered as the best tracker by fans of interesting and high-quality films. Most users are eager to become members of this community because of the possibility to get access to the largest collection of Blu-ray discs. And there is a reason for that, which is clear to anyone who has already become acquainted with this type of art. Passthepopcorn tracker has always had limited access and it is impossible to get there without an invite. It is very difficult to find a PTP invite that is expensive in fact. But in our store you are guaranteed to receive a valid invite from a real user. And believe me, despite the high price, you will be satisfied with this purchase. PassThePopcorn invite is a pass to the art of cinema. You will be impressed by the richest and well-systematized collection of works suitable for both an ordinary viewer or a hardcore fan of the film industry.