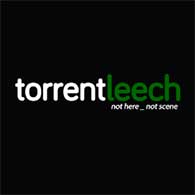 Invite to Torrentleech.org
Site:
https://www.torrentleech.org/

TorrentLeech.org / TL
- is one of the largest private 0day general trackers. General orientation means that on the tracker you can find information from almost any category. TorrentLech Torrents offer you movies, HD-video, animation, software applications, electronic and audio books, educational training, games, music, TV series and shows. In fact, the list is impressive when you consider that the database on the resource updating daily.
Registration on the tracker only by invite, free registration has not been observed for a long time, since there are lots of participants. It is not very difficult to get a good rating, if you use seedbox and try to download fresh torrents that are in demand at the start. To make the users to be active and support the download, TL tracker has an active HitnRun policy, which obliges to seed torrents with 0.4 coefficient or within 60 hours after downloading.
Another nice feature of the tracker is the availability of a schedule for television programs and the recent introduction of a bonus point system. This system allows you to earn bonuses for each hour of seeding with a limit of 1000 active torrents. Earned bonuses can be changed to invites or an additional amount of GB in Uploads.
The TorrentLeech tracker is common and easy to use, so invites and accounts on TL are always available at affordable prices.