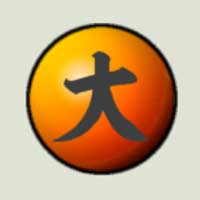 Invite to MMA-Tracker.net
Site:
https://www.mma-tracker.net

MMA-Tracker.net / MMA Tracker / MMA
- is a unique private sports-dedicated tracker that specializes only in Mixed Martial arts content. Or, as the event data is commonly called - MMA, from where a peculiar address of the resource follows. Today it is almost the only and the best tracker for MMA competitions. Among the narrow circle of martial arts fans, MMA-Tracker is very popular, because you can always find the latest and most spectacular fights with the brightest representatives participating there.
Recently, MMA-Tracker has launched a new betting system, which has attracted even more willing to join. You can bet 1GB on upcoming fights in order to guess who will be the future winner. For example, placing a bet that Donald Cerrone will defeat Robert Whittaker with a coefficient of 1.65 means that if Donald wins, you will receive 1.65 GB for this bet. A very interesting and effective idea, which, in addition to pure excitement, offers additional bonuses and increases your rating, while you do not spend anything.
The pre-times of new releases is great for MMA events, you can always find high-quality video of fights from the categories UFC / Bellator / BJJ / Kickboxing / Instructors and more. The community of the tracker is active and extremely friendly, almost all are fans of martial arts and even their participants in the amateur category. You can discuss future and past UFC events in forums and share your thoughts on fights. The MMA tracker also has a very good schedule of MMA events around the world, which allows you to monitor the release of competitions, as well as a section of the latest news from the world of MMA.
At the moment, invites to MMA-Tracker are hard-to-reach pleasure. So get ready just to purchase an invitation in our online store. After that, you will open your own account and become a full member and will be able to receive high-quality video of any MMA martial arts fights.