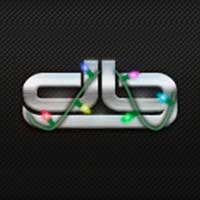 Invite to Deepbassnine.com
Site:
https://www.deepbassnine.com

Deepbassnine. com / DeepBassNine / DB9
- is one-of-a-kind music private tracker specialized in deep bass music mainly belonging to Drum&Bass and Dubstep styles. DB9 is one of almost inaccessible trackers and has a very limited audience because inexperienced beginners are not welcome there. The tracker has no free registration, and invites are extremely rare. Therefore their price never drops and the line of people waiting to get access to the tracker is constantly growing. Since 2006 it is a very good online resource notable for the highest rating and excellent quality of music content. DB9 offers many other popular genres and similar styles which are in demand among music lovers and professional DJs, such as Breaks, Use, Jungle, Oldschool, Techno, Garage, and so on.
It is rather interesting that the creators of the tracker are not indifferent to the Goats. Even the welcome page displays a cute goat that encourages you to log in. You just need to click on it in order to see the fields for entering your username and password. Most of the music releases are uploaded in the highest lossless quality in FLAC format, which is always appreciated by lovers of deep music with rich bass. Also the resource contains a lot of music in standard not heavy formats such as MP3, for those who do not always want to spend time downloading large files. Deepbassnine has an interesting section devoted to exclusive torrents - DB9 Exclusive, which offers a wonderful collection of unique music torrents from the best local DB9 releasers. You will not find such amazing things anywhere else, except on Deepbassnine tracker. It is forbidden to make these torrents freely available or to distribute them on other trackers, the admins strictly monitor this, so be careful.
DB9 music tracker is one of the oldest trackers in the world dedicated only to high-quality tracks belonging to exclusive genres of music. The administration of the tracker and its community consists of true Drum&Bass and Dubstep genres lovers so do not try to join it if you don't like these genres of music. But if you are true fan of the music styles available on this tracker, buying an invite to DB9 should be your life's goal. In our store you can make an order for a Deepbassnine invite or account, which will allow you to become a member of this excellent tracker in a few days.