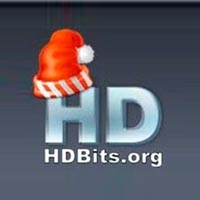 Invite to HDBits.org
Site:
https://hdbits.org/

HDBits.org / HDBits / HDB
- is the most popular private HD tracker coming under the category of elite resources and hard to access. It is extremely difficult to get an invite to HDBits because invites are very seldom distributed between users and they should work hard if they wish to get such a bonus. At least it is necessary to distribute popular torrents for a long time using a seedbox server. Or, do well the administration's tasks concerning satisfying users' requests. For this, you should have Uploader status and upload to the torrent tracker quality rips for movies, TV shows and series in demand. The tracker offers a huge database of high quality Blu-Ray and HD-DVD disks, the number of torrents will soon reach 300 thousand mark. The main categories of available files are movies, TV shows and series. There are also other popular categories such as audiobooks, documentary films, sport, music, games and software. The tracker has a large
XXX section
where you can find an impressive collection of high quality adult video.
HDBits.org tracker
is rightly considered as the best HD video resource on the Internet, it contains only high quality content, second-rate quality records are not accepted there. The resource have a user-friendly interface, fast internal search engine, well-structured database and many other advantages that turn your work with the tracker into pleasure. The tracker content base is presented by several famous release groups – DNL, HDBRise, PerfectionHD, CtrlHD. These guys are professionals and upload video content of the highest quality to the tracker, mainly 720p and 1080p movies and series. Among "bits" participants there are many representatives of Holywood movie industry. That's why HDBits.org tracker is considered as a place where you can get access to new good quality films before than on official sources.
As it was already highlighted, the tracker has limited access; you can't get there without an invite. An HDBits.org invite is a luxury. It is very hard to obtain it; only the administration and VIP users can send invites. Even after getting a cherished invitation you need to pass a test which allows checking your knowledges concerning HD video. If you buy an HDB invite in our online store we will provide you with quality online help so that you can successfully pass the test. Taking into consideration that it is expensive and difficult to get an access we often suggest purchasing a buffered HDBits.org account with good statistics that allows enjoying all advantages of the tracker from the beginning and download a vast amount of video content. In order to guarantee authenticity, all accounts are provided with access to original emails connected to the account that allow restoring the password.