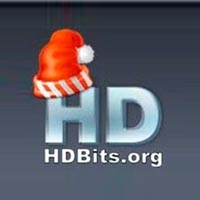 Invite to HDBits.org
Site:
https://hdbits.org/

HDBits.org / HDBits / HDB
- is the most famous private HD tracker, which belongs to the elite resources and at the time it is the most inaccessible resource. The tracker contains a huge database of Blu-Ray and HD-DVD discs of excellent quality, the number of torrents is already approaching 300 thousand. The main specialization of the submitted files are movies, TV shows and series. In addition, there are other popular categories, such as audio books, documentaries, sports, music, games and software. There is an extensive XXX section that contains an impressive collection of high-quality adult videos.
The HDBits.org tracker
is rightly considered as the best HD video resource of the network, it contains only high-quality material and records of the "second grade" are not accepted. The resource has a comfortable and user-friendly interface, a quick internal search system, a well-structured database and many other advantages that make working with this tracker as a pleasure. The core of the content tracker is represented by several well-known release groups - DNL, HDBRise, PerfectionHD, CtrlHD. These guys are professionals in their field and upload video content of exceptional quality to the tracker, mainly films and TV shows in 720p and 1080p formats. Among the participants of the "Bits" there are many representatives of the film industry from the Hollywood. Therefore, the HDBits.org tracker is considered a place where you can access the latest movie in high quality earlier than from official sources.
The tracker is private and closed, you can get there only by invitation-link. An invite to HDBits.org is a complex and expensive experience. It is very difficult to get it, invitations can only be sent by the administration and some groups of VIP users. Even after receiving an invite, you need to pass a small test, which makes it possible to test your knowledge of the HD video field.
Buying HDBits invite
in our store, you will also receive a good online help and will be guaranteed to pass the start test.