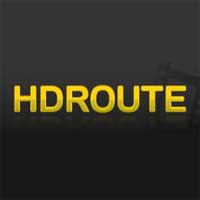 Invite to HDRoute.org
Site:
http://hdroute.org

Hdroute.org / HDRoute
- is a large Chinese private tracker previously called HDRoad, which specializes in storing and sharing HD materials. The tracker contains all categories of high-quality video, including Blu-ray movies, HDTV shows, TrueHD and other releases. It should be noted that the main problem for English-speaking users is the interface of the site, which is exclusively in Chinese. However, if you set up Google Chrome online translator, the interface will not be a problem and you will become a member of the largest private tracker, which is rich collection high-quality video files. And you are guaranteed to be satisfied, because most of the releases are from the UK or the USA, and almost all have an English soundtrack.
Currently, the resource has more than 25,000 registered users and about 30,000 unique torrents. Despite the Chinese interface, the site has a convenient and simple organization. You can easily figure out the search system and fastly find the material you need. The tracker has almost all popular types of HD material. These are films, series, documentaries, anime, sports and children's programs, music videos. And as already mentioned, all videos will be of exceptional quality, mediocre pictures or low-quality material are not uploaded here.
Unlike the interface, most downloaded torrents on HDR have English audio. Torrent names are in English and Chinese, so there will be no problem in understanding. Apparently, there are many releases on HDRoute encoded by the famous internal release group MySilu. And even these Asian comrades have English audio.
Movies and TV shows of the HDRoute tracker are indexed in the following categories: Blu-ray / HDDVD, Remux, HDTV / HDTVRip, BDRe / HDRe, CD, 1080P, 1080i, A1080, 720P, A720, LPCM, DTS-HDMA / DTS-HDHR, TrueHD, DTS (DTS-HDCore), AC-3 (DD), APE, FLAC. Isn't that an impressive list? The creators of the site tried and made a convenient search and filtering system. An invite to HDRoute will always be a pleasant addition to other HD trackers, which are usually available for fans of HD video.