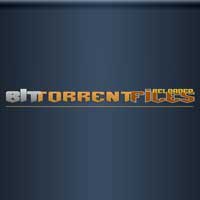 Invite to Bittorrentfiles.me
Site:
https://bittorrentfiles.me/

Bittorrentfiles.me / BTF
- is one of the best German private trackers of a general orientation, which received a higher rank after the closure of the famous German TS-Tracker. The general tracker's orientation means its versatility of the provided material. If you sign up on the Bittorrentfiles tracker, you can find there almost any kind of content and for every taste, but of course, adjusted for German. This is the largest German tracker, so most of the material is in German, but there are international English-language materials, although not in large quantities. However, this tracker will be indispensable for those who are studying the German language, here you will find enough manuals and resources for developing practical skills.
The list of categories of the tracker is impressive, just look at the screenshot. There are films and series, games and music, sports and documentaries, books, comics, anime and much more. For lovers of fun, there is an impressive section of XXX adult videos where there is a sufficient amount of exclusive German video, which is always held in high esteem by lovers of eroticism and porn. The whole BTF interface in German, if you are not friends with German, you can use the Google Chrome instant translator, the translation is pretty high quality. Maintaining the ratio on the tracker is not difficult, since all torrents are free for 8 days, and then insert the new ones uploaded to your seedbox server and go! So only the lazy will not make a rating here. The system of bonus points lets you buy additional gigabytes by downloading.
The BitTorrentFiles invite system opens from time to time, but it is mostly closed. At the time of opening, invites are available for only a few days, so if you are lucky, you can join the BTF community with your own account. But if you can't get an invite, you can always buy a buffered account with long registration and good statistics, which is guaranteed to give you an advantage over other users. Thus, Bittorrentfiles has confidently become the main source for downloading torrents for Germans and other participants who know German or reside in Germany.