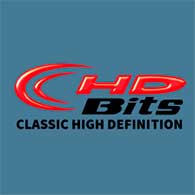 Invite to CHDBits.co
Site:
https://chdbits.co

CHDBits.co / CHDBits / CHD
- is the largest and most popular Chinese private tracker from the HD video category. This is the oldest tracker, which is the number ONE of the available HD trackers among lovers of films and TV shows in high quality. Despite the Chinese origin of the resource, the quality of the downloads here is excellent and no worse than on the fashionable elite HDBits.org tracker, which is almost impossible to access due to high cost of invites and strict rules for receiving them. On the CHDBits.tracker, there are well-known release groups that are among the first to upload the most anticipated films and series to the database. Most fresh Bluray discs are downloaded here before other popular trackers, and then diverged to the rest by categories HD-Video, XXX, 1080p, 720p, Blu-ray. So, for example, users of this tracker were able to watch films such as Gladiator, Brave Heart, and Robin Hood before anyone else.
Users love this Chinese tracker for its undeniable advantages, thanks to them it holds high positions in the list of famous HD resources such as HDChina, Totheglory (TTG), M-Team, UHDBits and others. Almost all popular torrents have English voice acting, so in this sense the tracker is international and does not depend on the user's country. Moreover, in the settings it is possible to change the interface language to English. In addition, the CHDBits tracker has a huge collection of movie subtitles and audio tracks for different countries. The most popular torrents or movies achieve very high download speeds, so it is easy to make a good rating and upload large-sized movies in Bluray quality. Moreover, many of them are often in the freeleech section.
It is very difficult to get an invite to the CHDBits tracker, they are issued only to users with special VIP status and high rates. This is due to the administration's desire to get rid of unscrupulous users and "leeches" who, when they get to the site, download only the necessary content and do not participate in the general distribution, do not fulfill requests and do not support statistics. This makes the stay on the tracker not very comfortable, but it allows you to get the best possible result in terms of download speeds, quality of the content and activity of participants. For these and other characteristics, all lovers of films and TV shows in HD quality know the CHDBits tracker well and strive to have access to it. In view of the frequent absence of invites, you can always order a high buffered CHDBits account, which will allow you to download a large number of gigabytes and even terabytes of high-quality video.