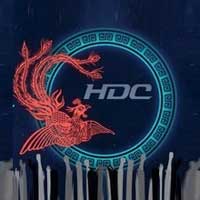 Invite to HDChina.org
Site:
https://hdchina.org

HDChina.org / HDChina / HDC
- is one of the best Chinese private HD trackers dedicated exclusively to HD quality video. Like everything else in China, the HDChina site is large-scale and grandiose, and contains a huge database of high-resolution films. On this tracker, you can find almost any movie that interests you. Whether it is the new colorful action movie or the Hollywood blockbuster or the long-forgotten classic melodrama, which is carefully stored in the movie library. The HDC site is originally Chinese, but is also available in English, which can be installed immediately on the resource's home page.
HDChina is rightfully one of the three leaders among the available High Definition video trackers, along with the well-known CHDBits and TotheGlory (TTG). The tracker has become popular mainly due to the rapid replenishment of the database with new films in good quality. Buying an invite on HDChina is really not easy task, since there are much more people who want to get on this tracker than available invites. Therefore, many ones are satisfied with the purchase of a buffered account, which makes it possible to use the tracker for a long time without rating restrictions.
The quality of the tracker and its content can be estimated on the category page, which clearly demonstrates a convenient search on the tracker, including many torrent criteria. The torrent database is structured and allows you to search and browse material, share it by film genre, video and audio codecs, data formats, release groups. In conclusion of the review, it is worth saying that invite or account for the HDChina tracker is a must-have for all lovers of films and TV shows in HD quality.