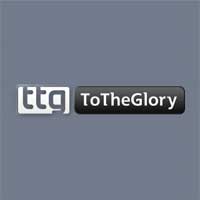 Invite to Totheglory.im
Site:
https://totheglory.im

Totheglory.im / TTG
- is the main Chinese private HD-tracker, with two options of codding for both internal and external, where you can find movies in the best HD quality. This is one of the oldest trackers, was founded in 2009 and during that time was in constant availability and did not change its address. TTG tracker is famous for the variety of internal release groups that produce high-quality video in various formats and encodings. In addition, TTG is the largest game download station in China. Here you will find torrents of almost all popular games for the Xbox360, Playstation3 and PC platforms, and regardless of age, almost all torrents are well supported on downloads.
On this Chinese HD tracker, you can easily find and download all the popular videos in good quality from the categories movies, television shows, lossless music, computer games, software and more. There is a huge collection of original Blu-ray discs for most famous films of various genres. Maintaining a good rating on TTG is very easy thanks to a large number of free torrents and a bonus system. But joining TTG is very difficult, as their invitation system is closed almost all the time and the only chance is to get a ready-made buffered account.