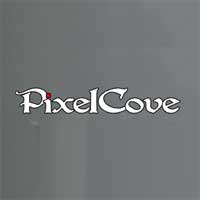 Invite to Pixelcove.me
Site:
https://www.pixelcove.me

Pixelcove.me / PixelCove
- is a relatively young private tracker of gaming category, launched only in November 2018. The administration organized the release of this tracker immediately after the closure of UltimateGamer (UGC), hoping to rise to the top of gaming private resources. Despite the fact that PixelCove is a beginner in this block, you can see that it is managed by a very professional team and the administration is serious about the further development of the resource. Requests to find and add new content are fast. Internal forums and the IRC channel are always active and with feedback, and torrents are downloaded daily.
As mentioned above, PixelCove is a game tracker, so the vast majority of the data is devoted to computer games and everything else related to them. Game torrents are conveniently organized according to the theme of games, and there are also separate criteria to facilitate the search, such as the type of game consoles, the operating system of devices, the name of the publisher, version and year of release of the games. So, you can easily find a large number of good games for your favorite Playstation. In addition, the tracker contains other equally interesting sections on gaming topics. These are books, magazines, comics, instructions for games and settings of operating systems, manuals for upgrades and hacks, and many other useful information.
PixelCove is a new game tracker, so the number of users is still not so large, but given the growth dynamics and popularity of the tracker, in a few months this resource will become one of the largest gaming sites, along with BitGamer and Gazellegames. So hurry up to get an invite on PixelCove.me and become a member of the most promising game tracker. For a small fee, you will get full access to a huge collection of game content, which will soon become the primary source of computer games for every taste and theme.