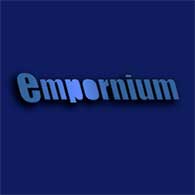 Invite to Empornium.sx
Site:
https://www.empornium.sx/

Empornium.sx / Empornium / Emp
– is the most popular private tracker "For adults" at present time which is well-known thanks to its large database of XXX content. The main section of this tracker is devoted to hot videos. There you can find and download the best porn movies produced by leading pornographic film studios all over the world. Empornium invites are in high demand among users who wish to download high-quality video films for 18+ category. Only this private resource offers the largest database of hot videos from different countries in such high definition formats as 720p and 1080p, and a collection of the most popular 4K movies to watch on modern TVs. This exclusive tracker became widely known after the big tracker Fuxor was closed and its entire database was transferred to Empornium along with its users.
At present it's very difficult to get access to Empornium because the registration requires to have an invite that can only be sent by the admins or a limited number of VIP users. Therefore, if you want to
buy an invite
to Empornium tracker, be ready to pay a tidy sum. A buffered account can also be a good solution, as it has an advantage over a simple invite. The buffer volume of such an account allows downloading a lot of content, without worrying much about the ratio. In our store you can buy "heavy" accounts with Uploads exceeding several Terabytes.
Members of the torrents community know very well that many other private trackers with general orientation also have XXX section and it is much cheaper to get access to their databases. Examples of such websites are
IPTorrents.com
or FileList.ro. However, only an EMP invitation code guarantees full access to the No1 tracker marked as "Adult only". Ease of use, a huge database, user-friendly interface, well-seeded torrents – this is far not full list of advantages of Empornium.me tracker that you can enjoy if you follow our advice to add this tracker to your collection.