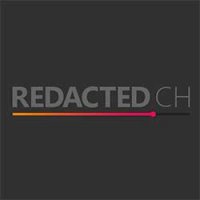 Invite to Redacted.ch
Site:
https://redacted.ch/

Redacted.ch / Passtheheadphones.me / PTH
- is a relatively new music tracker, which is gaining popularity due to the closure of the famous What.cd. It is noticed that most of What.cd users began to smoothly switch to Redacted, since they are a bit similar in their interface. Redacted was initially available under a different domain name - Passtheheadphones.me or PTH. Apparently, the creators of this music portal were inspired by the PassThePopcorn website, in fact, such a similar name. The creators of PTH recently changed the address of the tracker and now it can be found under the name Redacted.ch. Here, music lovers can find any music, from 1950 to the present, which significantly increases the target audience.
The number of genres is not inferior to the time interval, here you can find musical compositions in the style of: Abstract, Avant garde, Jpop, Minimal, Krautrock, Trap, Opera, Punk, Country, Latin, Death metal, Soul, Kpop, Trasch metal, New wave.
In addition to music tracks, here you can find all kinds of video clips, an autobiography of artists, information about the released albums, and there is also the opportunity to listen to music from all radio stations on the planet. The tracker supports FLAC, mp3, 320 and VO formats. Redacted.ch is a true paradise for music lovers of any age group and nationality. But, unfortunately, getting here is not so easy, you definitely need to get an invitation on our website. That may not seem cheap for everyone, but it's a great price to pay for the myriad of best music and video clips. Buy the invite to one of the best music tracker Redacted.ch.