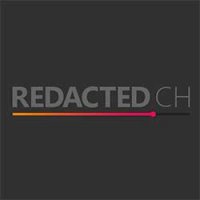 Invite to Redacted.ch
Site:
https://redacted.ch/

Redacted.ch / Passtheheadphones.me / PTH
- is a relatively new
music torrent tracker
that is gaining in popularity in light of the fact that the famous What.cd is closed. It has already been noted that the majority of What.cd users begin to switch gradually to Red because their interfaces and content are very similar. Initially Redacted torrent tracker was known under another domain name Passtheheadphones.me or PTH. It appears that the creators of this music portal were inspired by the
PassThePopcorn
website, hence, properly speaking, such a resembling name. PTH creators changed recently the tracker address and now it can be found under the name Redacted.ch. Music fans can find there any kind of music dated from 1950 to nowadays which considerably increases the target audience.
The number of music genres and formats is on a par with the length of time. There you can find music compositions of different styles such as Abstract, Avant garde, Jpop, Minimal, Krautrock, Trap, Opera, Punk, Country, Latin, Death metal, Soul, Kpop, Trasch metal and New wave. Despite such volume of available content it is not difficult at all even for newcomers to find torrents with desired composition or concert. The website has an easy-to-use and intelligent search engine that enables to get search results very quickly. On the tracker it is possible to search music by multiple criteria including names of songs, concerts, music bands and musicians. It is also possible to filter or sort content by genres, year of issue, file formats and other information.
In addition to music tracks you can find there all kind of video clips, that also on
Music-Vid tracker
available, musician autobiographies, information about released music albums. There is also the possibility to listen to music of any radio station from around the world. The torrent tracker formats are FLAC, mp3 320 and VO. Redacted.ch is a real paradise for music fans of any age group and nationality. But unfortunately it is not so easy to get to the tracker; you should first get an invite which can be bought on our website. On the other hand, limited access to the tracker ensures high quality of audio content that is evidently the most important criterion for music. Acquiring a Red invite or account may seem to be rather expensive, but it's a great price to pay for countless music and video clips in the best quality.