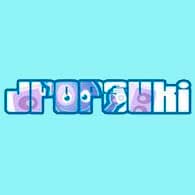 Invite to Jpopsuki.eu
Site:
http://jpopsuki.eu/

Jpopsuki.eu / Jpop
- is a great private music tracker, real treasury for music lovers in Asian directions. Judging by user reviews, Asian music is extremely difficult to find in the public domain. Recently, the number of fans of Asian culture has been growing exponentially, so there will be high demand in the music market. But, such an extensive collection as on the Jpopsuki tracker simply does not exist. Basically, musical compositions of such countries as Japan, China, Korea, and Thailand are represented here.
Here you can find not only the tracks themselves, but also the video clips of any Asian artist. On the track Jpopsuki.eu it is possible to find compositions of such genres as: Instrumental, Folk, Schibuya key, Downtempo, Angura key, Avantgarde, Eurobeat, RnB, Hardcore, Electro, Pop, Urban and many others.
The tracker is well-known by the excellent quality of reproduced music, which allows you to immerse yourself in the musical culture of Asian countries. Of course, it is worth noting the excellent speed of downloading, which is a definite plus. Convenient and intuitive control and design of the Jpopsuki.eu tracker makes it easy to find any composition that the user wants. The tracker is closed, so access will require an invite. But this does not matter, we can completely solve this problem. On our site there is the opportunity to buy an invite and you can easily maintain the received account for full access. An alternative is to buy a buffered account, which will help you fully enjoy all the unimaginable beauty and originality of Asian music.