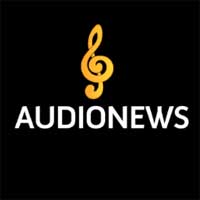 Invite to Audionews.org
Site:
http://audionews.org/

Audionews.org / Audionews
- is a music-focused torrent tracker, similar to ProAudioTorrents and Audiozone. It mostly interesting for composers, musicians, teachers and DJs. You need an invite from the administration or other user from this closed site to register in this community. Audionews invites are always available in our shop for reasonable prices. Main subject of represented material is a software that is used in music field. This software is used for making and editing music, digital remastering of music tracks or partition of instruments. Most torrents on the site are from the famous manufacturing companies, like Sony, Sylenth, Fox Audio and other. All of them make quality software.
Quick review of the Audionews tracker lets you notice some torrent categories that cannot be found on other sites. There are synthesizers, audio samples, sequencers, multitrackers and collections of music effects. With things like this music composition and editing is becoming more interesting and catching. Specific software from the Audionews account gives composers an unlimited ability and the result is always matchless. Moreover, there are a lot of guides, manuals and lessons about music and about how to play on specific musical instruments. There is a software and lessons for mobile apps for iOS and Android, scores for guitar, piano, drums and other instruments.
Finally, you can say that Audionew.org tracker is not for the people who like to listen to music, but more like, for the people who try to be a musician or who would want to create music. The resource offers the most popular apps, like Ableton, Pro Audio Tools, Steinberg and many other. There are also professional video materials from these companies. The audience of the tracker is always renewing and growing and it is more than 85 000 torrents and nearly 115 000 users on the site. If you are related to the music industry in any way, then you should get an Audionews invite to get access to the best tracker for musicians.