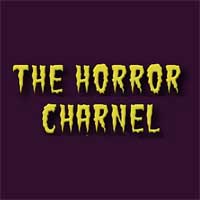 Invite to Horrorcharnel.org
Site:
https://horrorcharnel.org/

Horrorcharnel.org / HorrorCharnel / THC
- is an exclusive private torrent tracker that is narrowly focused on a certain type of content related to horrors, cult, religion фтв mysticism. The main part of the tracker is an impressive database of torrents with horror films of various subjects and genres. Here you can find without exception all the famous movies from the great masters of the horror genre - Alfred Hitchcock, Eli Roth, Frederico Alvarez, Jennifer Kent, David Robert Mitchell and others. A huge library of horror films is clearly structured and distributed according to criteria such as theme, film director, year of release, cast. Only one list of plot topics is so impressive that it contains more than 50 positions, among them - cult, religion, horrors, mysticism, ghosts, demons, cannibals, zombies, fantasy, other world, vampires, for adults and much more.
Oddly enough, but there are so many people who love to watch horror films, no matter how disgusting they are. This is due to the fact that for a greater period of historical existence, our ancestors constantly fought with enemies and predators. But now we are lacking in our lives precisely such emotions and experiences. Therefore, some people are literally drawn to watch horror films and experience a rush of blood and adrenaline.
Horror Charnel is just the right place, a kind of niche highly specialized resource and it does not need to expand and become larger, because at any time there are many fans of the horror genre. This is one of the reasons for the high popularity and success of this tracker, since the vast majority of users are lovers and fans of horror films. In addition to the main section of the resource with a library of films, here you can also find other, no less interesting categories, related to the subject of mysticism and horror. These are books and comics, anime and cartoons, series and computer games. So, if you are a fan of horror movies, or at least occasionally allow yourself to tickle your nerves this way, you definitely need to buy an invite to the best horror tracker - Horrorcharnel.org. This is the best resource on the network that carefully collects everything related to the horror genre.