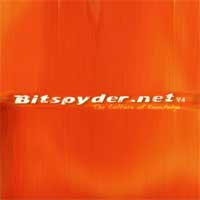 Invite to Bitspyder.net
Site:
http://bitspyder.net/

Bitspyder.net / Bitspyder
- is a large and well-developed private tracker of educational topics, with more than a decade of experience, created in 2006. The Bitspyder tracker is closed, the entry only by invite, although getting them is not so difficult, the administration supports new members. The tracker is focused only on the content of e-learning and contains an impressive collection of knowledge of various nature. These are books in PDF format, audio books and training courses, video trainings and lessons in various subjects. The tracker is the best place for school learners and university students, since with it you can find almost any manual for higher education institutions.
The tracker already has about 53,000 participants and almost 18,000 torrents. Due to the number of torrents and their good content, the resource shows good speeds and download time. You can find good reviews on the Bitspyder.net website many times, as it is truly one of the best options for e-learning. It is easy to join and this tracker will quickly satisfy your educational needs for yourself or your loved ones!
An invite to the Bitspyder.net tracker will be useful not only for educational purposes. Here you can download materials from the sphere of development of any skills or abilities, you can learn a lot of interesting things or increase your level of knowledge in various fields of human activity. For example, you can find a lot of useful things for learning languages, working on medical topics, musical manuals and tutorials, instructions on magic and tricks, tips for treating and raising children, and much more. In other words, the Bitspider.net tracker will not bother anyone, rush to get an invite there.