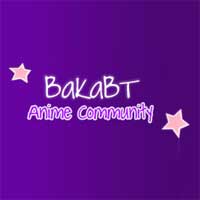 Invite to Bakabt.me
Site:
http://bakabt.me/

BakaBT.me / BakaBT / BBT
- is an old well-known private BitTorrent tracker dedicated to various genres of East Asian anime content. It was originally known as the Boxtorrents and appeared in 2009 after the closure of the parent site. The most popular material on the resource belongs mainly to the Chinese, Japanese and Korean segments. This is the largest private tracker from the Anime area and is therefore well known to lovers of this kind around the world. Fans of the anime genre can find on BakaBT a lot of interesting material from the following categories: Live action films / Shows / Dramas, Anime / Movie soundtracks / Artbooks and Hentai.
BakaBT tracker is an impressive resource with more than 65,000 registered users, almost the largest anime tracker of the network. The community has lots of active participants who are constantly working on finding and creating new interesting material. The tracker has an internal thematic forum where you can ask any questions or share some other information. There are many reasons to consider BakaBT as the best tracker among the anime resources. This is a high quality material, a large number of active users, good seeding of torrents, the speedy appearance and updating of the torrent database.
The registration process on the tracker is closed, you can get inside only by invitation, which is not easy to get. You can spend weeks searching for a free invite, or you can simply purchase it in our store, saving your time and getting a guaranteed legitimate invite from a real user with a high rating.