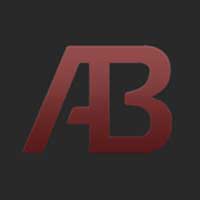 Invite to Animebytes.tv
Site:
https://animebytes.tv/

Animebytes.tv / AnimeBytes / AB
- is the largest and most famous private tracker dedicated exclusively to the Anime genre, as you can easily see by the name of the tracker. Here you can find the most popular types of Anime, such as anime, manga, games (including hentai), packs, videos and soundtracks. Anyone who can register on Animebytes can upload content to this site, so the database is very extensive and diverse, which is already supported by about 18,000 users.
AnimeBytes is the perfect place for those who like anime. Despite the fact that this is the largest anime tracker, it also ranks first in terms of material quality, so it's very difficult to get on the tracker. There are practically no invites, since the members limit is reached and all the time there is a line of people who want to get inside of the most famous Anime database, which has about 185,000 torrents.
Thus, AnimeBytes is the Number1 tracker from the world of anime resources and has reached the pinnacle of excellence for many reasons, including the following. First of all, AB is a tracker that is necessary for all fans of anime, but, unfortunately, not everyone can enjoy it. This is the only place where you can find everything related to anime in the best quality. All torrents of 1080p format are freeleech, which means they can be downloaded freely at any time without affecting the account rating. Episodes of seasonal anime are quickly uploaded to the site, and after the season is full, the episodes are deleted and packaged into one large torrent with free download.
No matter where you look for the material of the Anime genre, AnimeBytes will always be the best in this form both in the quality of torrents and in many other criteria of private trackers. So be sure to look for ways to get an invite on Animebytes to get into this paradise for fans of the genre.