Tracker Name:
TV-Vault
Tracker URL:
https://tv-vault.me/
Tracker Genre:
Movies & TV Shows
Tracker SignUp:
Invites only
Tracker Type:
Ratio Based
Seed Difficulty:
Medium
Tracker Description
TV-Vault.me
- is a popular private tracker that offers a large database of torrents with series and television programs. To get on the tracker and be able to watch and download TV shows, you need to get an invite. The site is constantly updated and already has more than 50 thousand torrents. One of the way to sign in TV-Vault tracker is
to purchase an invite
in our store.
You will be pleasantly surprised by the simplicity of the interface; the collection of series and programs is organized conveniently. The series have a meaningful description, the layout for the seasons and episodes, screenshots of the frames, the cast and other materials. In addition, the search function has the ability to choose by genre. There you can find animation, adventure, drama, horror, comedy, thriller and more. Be sure to purchase a TV-Vault torrent tracker and enjoy its benefits.
Home Page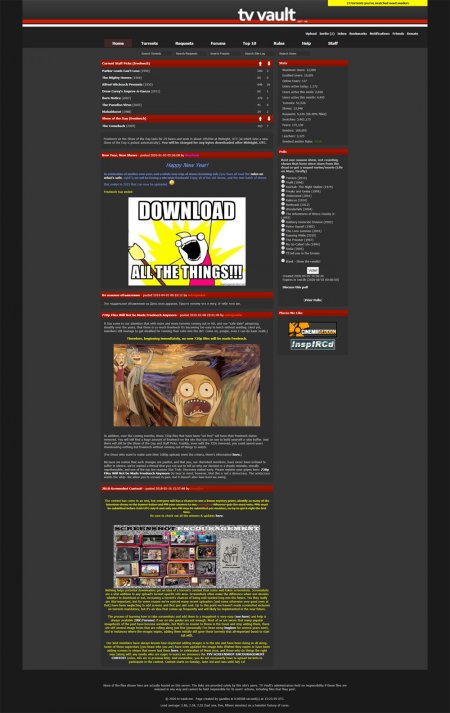 Torrents Categories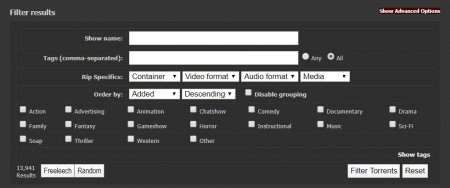 Browse Page

Series Description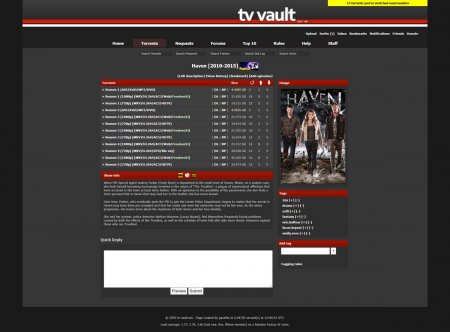 Top 10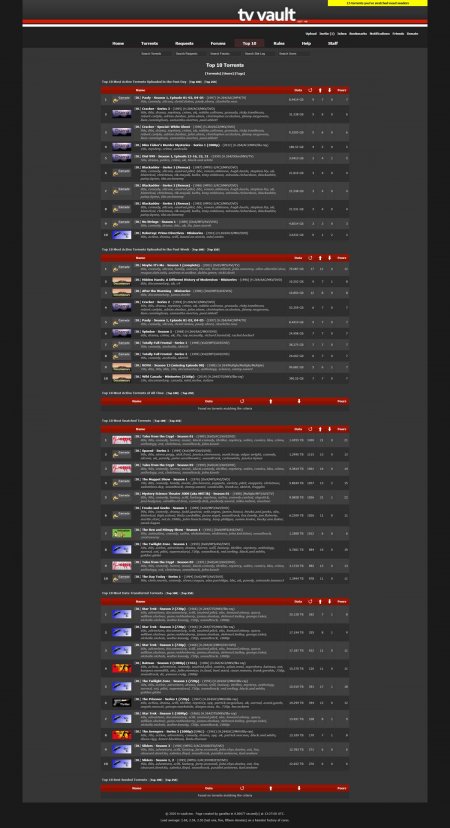 Requests Page