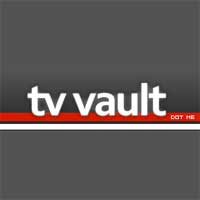 Invite to Tv-vault.me
Site:
http://tv-vault.me/

TV-Vault.me / TVV
- is an English-language private tracker that primarily serves to collect and spread interesting television shows. A feature of the tracker is that the maximum emphasis is placed on the old television shows and documentaries that born more than four years ago. This resource is a kind of niche for those who want to watch their favorite TV shows from the past, which no longer go on the air in view due to large number of new noisy reality shows. Therefore, sports, anime, and current news are practically not allowed on the site, unless an exception is provided in case of rare exceptional content.
Thus, the TVV tracker turned into a place with an exclusive set of material that is almost impossible to find on other trackers of this type, such as Broadcasthe.net or Morethan.tv. Not surprisingly, TV-Vault has a sister site Cinemageddon, which has similar content restrictions, but for the movie section instead of television. The main advantage of the TV-Vault tracker is the collection of old and rare TV shows in various formats. Obviously, for such distributions of HD quality is not a priority, since most torrents belong to the era preceding HD. Instead, the focus is on maintaining exclusive cult television shows.
In the TV section, TV-Vault is one of the best trackers on which a huge database of TV shows from the past of all popular categories such as adventure, detectives, travel, family video, "soap opera" and so on. It is carefully preserved by the participants. In order for this magnificent base to be at your disposal, you just need to buy an invite on the TV-Vault.me tracker or just buy a buffered account, which is more beneficial in terms of saving time.