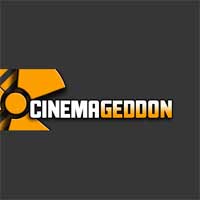 Invite to Cinemageddon.net
Site:
https://cinemageddon.net/

Cinemageddon.net / CinemaGeddon
- is a private tracker dedicated to the Films category, but especially old and rare ones. This tracker has the largest collection of rare genre films on the network that are almost impossible to find on modern resources for online viewing. People seek on Cinemageddon to find, for example, the cult films of American filmmaker Alfred Hitchcock. His films will always be in demand by a certain category of viewers. He was able to masterfully create in his films an atmosphere of alarming uncertainty and intense expectation. The tracker also contains the best horror films based on King's works, classic detective stories by Agatha Christie. And it is not surprising if you find here a lot of fascinating movies that you probably never heard of.
Despite the special focus of the tracker, the database of films is constantly growing and updated with new masterpieces and exclusive options. The number of torrents has already reached 150 thousand and this is not the limit. A community of about 17,000 people are exclusively fans of genre and semantic films. Since Cinemageddon cannot share modern Hollywood blockbusters or boring soap operas, they simply aren't there. The administration of the tracker sets strict requirements for the downloaded content, so the theme of the films corresponds to the purpose of this resource.
It is easy to guess that Cinemageddon.net tracker belongs to hard-to-reach resources, rare lucky ones manage to get an invite at the time. Among private trackers, there is only one site similar to Cinemageddon in direction, this is Karagarga, the access can also be purchased at our store. If you want to buy an invite on Cinemageddon, it is best to place an order in advance, since invites to this resource cannot be always available and can be received by request.