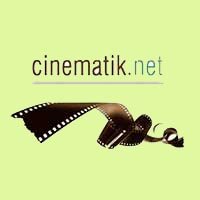 Invite to Cinematik.net
Site:
https://www.cinematik.net

Cinematik.net / TIK
- is a well-known and advanced private tracker that, as you might guess, specializes in finding films of various genres. But the specificity of the site is that you can't find the popular Hollywood or Bollywood action movies, naive TV shows, and also ordinary films about cops and terminators. This resource is a community that contains films of quite rare genres - classic, art house, western films, even experimental and niche films and other genres in DVD and HD quality. In addition, there is a variety of formats: DivX, XviD, mkv, mp4, avi, BD and others.
You cannot just download and upload any video or even a movie to the tracker. They must meet certain requirements - to be in good quality and be part of one of the above genres. The site will help anyone find rare and "outsider" films, as well as discuss their point of view about films with members of an ever-growing community. As already mentioned, the tracker keeps out from popular Hollywood films, Indian cinema. It shows to the user a world of exciting films that cannot broadcasted in movie theaters.
For those who prefer old films of the period of the 40-70s, Cinematik is just suitable, since it specializes in storing films of a rare and old sample. On the site, user rights differ depending on activity. For example, if a person is registered on the site for more than 2 months, he has the right to request invitation. So, invite or account to Cinematik.net can be purchased on our website anytime.