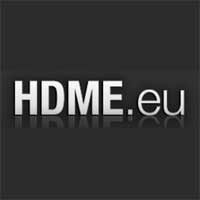 Invite to HDME.eu
Site:
http://hdme.eu

HDME.eu / HDME
- is a pretty popular private resource from the group of HD video trackers. The main content of the HDME tracker is movies and TV shows in High Definition, which usually includes the most popular video formats: Blu-ray, 1080p, 720p, AVCHD, 4K movies and others. In addition to films and TV shows on this site, you can find a variety of offers from the categories of Anime,
Cartoons
, sports and documentary programs, Games, Applications, Erotic and XXX adult videos. The total number of torrents has already crossed the mark of 15 thousand, and users are confidently catching up with the 20 thousandth mark.
The HDME.eu tracker is closed and the number of participants is limited, therefore registration is available only by invitations. Although the resource regularly opens the doors for free connection during the year, such periods are limited in time and few manage to register without an invite. Participants can also purchase additional invitations for bonus points through the internal "store", and then reset the invite to friends. Tracker statistics are changing in the direction of increasing the number of users and the number of available torrents, which means the constant growth and development of the tracker.
HDME tracker is also known for its internal encoder groups, which are still active today and deliver high-quality video releases. The most popular ones are 5 groups with a total load of about 10 thousand torrents. The groups HDME, INtL, iCandy, FourGHD and RUXi are the most popular among the participants, who first of all appreciate the quality of sound and pictures. Their releases are tuned for a free download, so use this to increase your odds! Users can watch anime, applications, AVCHD, Blu-ray, dbREMUX, documentaries, music, packages, porn, sports, TV shows. Compared to previous periods, the requests are fulfilled much faster and forums become more active. If you do not find the desired movie in the database, you can immediately fill out the request and in a few days the movie you need will appear on the tracker in excellent quality.
Invite to HD tracker
HDME is a good purchase for those who love and appreciate good quality video. Moreover, this resource from the group of not expensive trackers is suitable for beginners and will save money.