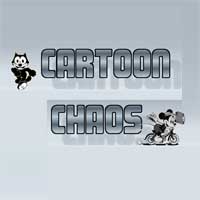 Invite to Cartoonchaos.org
Site:
http://www.cartoonchaos.org/

CartoonChaos.org / CC
- is practically the only and the best Cartoon tracker, as the name means, it is dedicated exclusively to cartoons. It contains a huge database of this beautiful genre, starting with rare paintings of the 40s and ending with the masterpieces of our days. The tracker collection is so extensive that almost every torrent gives good download speeds. In view of this advantage and the availability of many freeleech files, the rating on CartoonChaos is easy to maintain. In addition, if you devote enough time to seating, you can earn extra points and purchase more GB to download.
CartoonChaos tracker contains many categories, such as anime, children's cartoons, cartoons for adults, educational cartoons and more. Despite the serious size of the archive and the multitude of files and categories, the search system is built very competently and the participants quickly and easily find the necessary films according to various search criteria. It is possible to sort the data by the year of release, the theme of the cartoon, the name of the director, country of origin, etc.
Invites to this animated tracker are very rare, as the number of users is already off the scale and the administration very rarely seeks to replenish the community. But there is always the opportunity to get a buffered account and enjoy with unlimited number of downloaded torrents. Almost everyone since childhood loves cartoons, so having access to CartoonChaos tracker is an opportunity to diversify your leisure time with a wonderful animation genre.