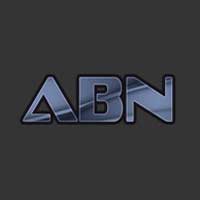 Invite to Abnormal.ws
Site:
https://abnormal.ws

Abnormal.ws / ABNormal / ABN
- is a relatively young French private tracker of a general orientation, which began its activities in 2014. Currently, Abnormal has become a very demanded resource, especially after the closure of the T411 tracker and some other French universal trackers. Since then, ABN has nearly 38,000 torrents and excellent time and speed, as well as a lot of freeleech content. All torrents come with French subtitles or French soundtracks. This condition is mandatory for downloading TV shows, movies and anime.
The tracker has excellent teams of professionals, the local community is well aware of such internal groups as Killermix and FUJiSAN. These groups give high-quality releases of films and TV shows with French voice acting, which are in high demand among French users. ABN tracker has a nice and stylish interface that makes this site convenient and at the same time unlike other standard resources. The bonus points system has been introduced, which participants call "chocos" or "choco shop", where you can purchase additional invitations or boot credits. In addition to a lot of free content and lots of seedboxes, all this makes it easy to earn a good ratio and download large volumes of HD video files.
The menu of categories of the tracker is one of the most diverse and numerous. Here you can find films of almost any genre - military, historical, drama, horror, comedy, adventure, erotic, children's ... and much more. Instead of listing, it's better to take a look at the screenshot of the categories page and see how versatile the ABNormal.ws tracker is. An active resource community is always in touch with a willingness to help, so new requests are completed very quickly. For these and other reasons, you need to purchase an invite to the ABNormal.ws tracker and become a member of this exclusive community, especially if you are French or just love this country and French language.