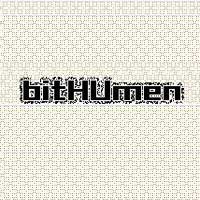 Invite to BitHumen.be
Site:
https://bithumen.be

Bithumen.be / BitHumen
- is the oldest Hungarian tracker of a general orientation with a large database of torrents and a very impressive audience. The tracker has already 14 years of experience and has nearly 100 thousand users and more than 70 thousand active torrents of the main categories in demand. Like most general trackers, BitHumen offers the following types of material: movies, music, TV shows, sports and documentaries, books and computer programs, anime and magazines. There is also a place for an exclusive video - on the tracker there is a section with erotic and porn stories of
category XXX
.
As noted, the BitHumen tracker is Hungary's best and oldest tracker. The interface on the site is Hungarian without the possibility of changing to another language. But this does not prevent the resource from being popular among other European countries, as you can find a lot of English material, dubbed films and TV shows. It is also possible to use an online browser translator and get a clear picture. This resource does not have a ratio system, so users do not need to worry about a positive ratio and look for ways to increase the high Uploads rate. It is enough to just remain on the distribution after downloading torrents for 24 hours - the best option.
To all other advantages, BitHumen tracker has an active and friendly community, which always participates in hot topics in the local internal forum. So in addition to obtaining the necessary material, you can also take part in discussions and learn a lot of interesting things from the world of cinema or other areas of entertainment. For Hungarian users, the BitHumen tracker is an ideal place for an interesting pastime on the network. Here, the maximum necessary information is concentrated and stored for the local audience. To become a member of the BH community you just need to buy a BitHumen invite, which should be done very quickly. Waiting for your orders.