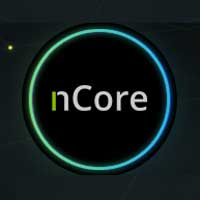 Invite to nCore.pro
Site:
https://ncore.pro

ncore.pro / nCore
- is the best Hungarian private tracker in the all-in-one category. It is also the largest tracker in Hungary and has more than 700 thousand participants and about half a million torrents. Hungarians love this tracker for its huge database, which stores almost everything that local users can search for. There are films, series, music, books, programs, games, a section of XXX adult videos and many other categories. There are still separate sections dedicated to specific user groups. For example, the section of old films, the section of films for children, sports reviews, educational materials and more. Also, nCore tracker is well known by a rather loyal administration, which does not strive to impose strict rules on the rating or on the content of the material. Despite this, the content on nCore is high quality, torrents are well seeded and have high download speeds.
The main language is Hungarian and the vast majority of the material is in Hungarian, and sections with video content also have Hungarian voice acting. But there is also a pretty large part of films and television programs with a duplex language - Hungarian and English. This is probably done in order to get support from those participants who are studying English and looking for materials for practice.
The site nCore is very active to this day, new members arrive, fresh modern torrents are added. The database and local forums are constantly on the move thanks to many active users. But anyway, it's quite difficult to get an invite to nCore, since now invites are closed most of the time. There are much more chances to buy a working nCore account, which is absolutely safe to change the ip address of the user's country, and also allows you to change the original email in the profile. All this will allow you to quickly become a member of the best Hungarian tracker of general orientation and to use all its capabilities without restrictions.