Tracker Name:
CinemaZ
Tracker URL:
https://cinemaz.to/
Tracker Genre:
Movies & TV Shows
Tracker SignUp:
Invites only
Tracker Type:
Ratio Based
Seed Difficulty:
Medium
Tracker Description
Cinemaz
- is a private torrent tracker of a limited-access type, mainly devoted to films and TV series. This tracker contains one of the best collections of little-known and cult films that were not promoted in the worldwide distribution of films. The registration takes place only by invite-code.
To get an invite to Cinemaz.to go to our online store -
to place the order
.
At the moment, the tracker has about 23,000 unique torrents and about the same number of active members. This provides good download speeds and a decent number of seeders. The Movies section contains a pretty large number of erotic films with an interesting storyline and good cast. You can make a donation on the site and get some benefits, such as additional downloads gigabytes, invitations for new users, VIP status or bonus points. You can see the screenshots below to get a more detailed information about the tracker and its main pages.
Home Page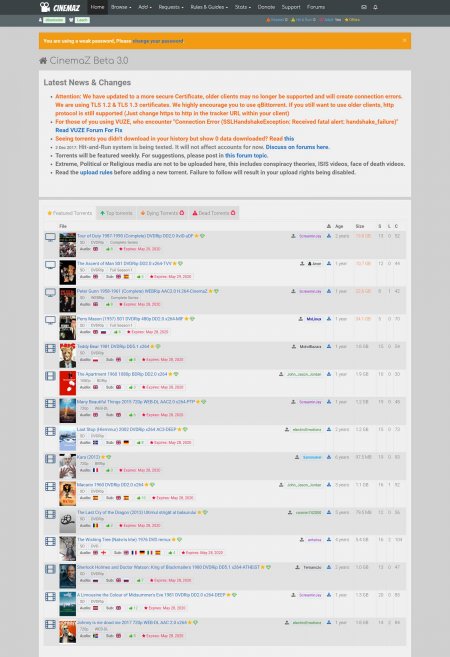 Torrents Categories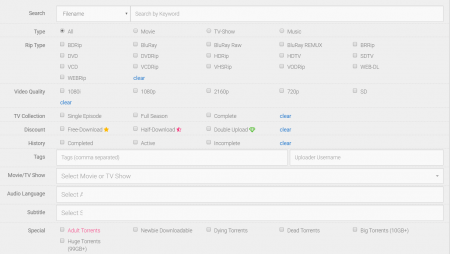 Tracker Stats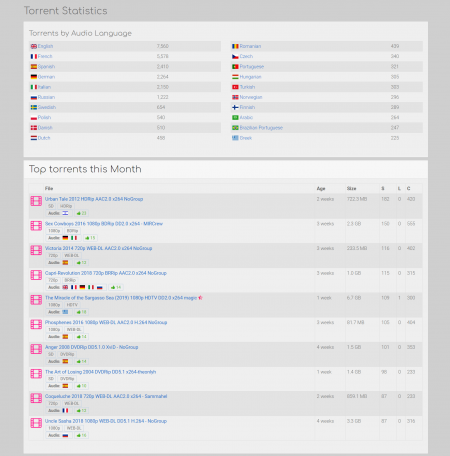 Movie Collage

TV Series Collage

Torrent Review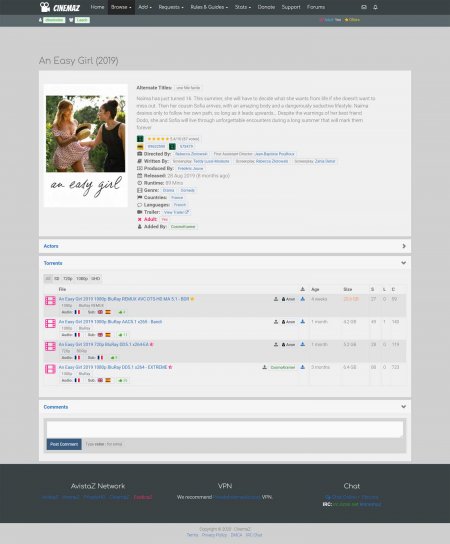 Tracker Rules