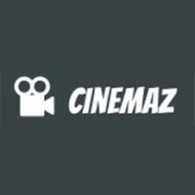 Invite to Cinemaz.to
Site:
https://cinemaz.to

Cinemaz.to / CinemaZ
- is a private tracker formerly known as EUTorrents, which belongs to the Movies category. Moreover, the tracker does not collect all the films in a row, but focuses on obscure, forein, cult films, including the art house direction. In content, this tracker is similar to such well-known resources as Karagarga and Cinematik, but in fact it is related to other trackers -
Exoticaz
with content for adults,
AnimeTorrents
for all anime genres, as well as AvistaZ and PrivateHD from HD video category.
CinemaZ statistics are pretty decent, with a collection of more than 15,000 torrents served by a community of 22,000 users. Naturally, these numbers are constantly growing due to new entrants. It is not very difficult to maintain a rating, the site has a bonus system where you can buy Upload Credit or invites. You can also make a donation and receive benefits such as Uploads, invites, VIP status and bonus points.
Buying invite to Cinemaz.to
is a good variant for fans to watch high-quality semantic cinema, where you need not only enjoying the beauty of picture, but also to delve into an interesting intricate story.