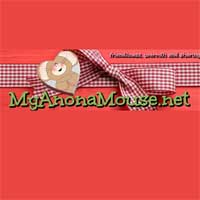 Invite to MyAnonamouse.net
Site:
https://www.myanonamouse.net

Myanonamouse.net / MAM
- is an excellent private tracker from the e-learning category, which has a lot of educational content. This resource is well organized and offers a wide selection of torrents, high upload speeds, which is ensured by a sufficient number of users with seedboxes. The tracker administration is loyal and calmly applies even to low user rating indicators. The only requirement is that users must seed the torrents for at least 72 hours, which is not at all difficult if you need to earn good statistics. Current tracker statistics show more than 50,000 users and almost half a million working torrents, and all this is served by 30 staff.
Myanonamouse is a private tracker and you can get there only by invitation. It's quite difficult to get an invite, especially after they removed the ability to exchange bonus points for invites. MAM tracker has an excellent request section, which is in continuous motion. New requests are constantly appearing, which are very fast. Therefore, on the tracker you can find tons of rare books. Members of the Myanonamouse tracker have access to audio books, e-books, study guides, a knowledge library, musicology and electronic radio. All torrents are divided into two subcategories, VIP and regular, but both offer excellent storage time and the number of leechers. MAM is famous for its truly warm, friendly and vibrant community. You can always find interesting topics in internal forums or just chat with other users on the IRC page.
The most effective way to create a good rating is to download fresh torrents with the subsequent sharing of 72 hours. In this way, you quickly pump your account and get into a high class of users, which will give additional benefits. If you need access to training materials of any subject, you must definitely purchase an invite to the Myanonamouse.net tracker - one of the best and oldest e-learning resources. On the other hand, access to MAM is suitable for those who like to read scientific, fiction or educational literature, since this tracker has a wonderful library of electronic books.