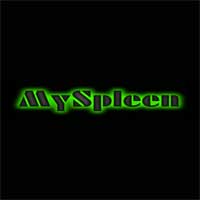 Invite to Myspleen.org
Site:
http://www.myspleen.org/

Myspleen.org / MySpleen
- is a unique private tracker that is dedicated to old cartoons, comedies, action films, TV shows, anime and other genre videos. Here you can find such films as "Courage", "Cowardly Dog", "Star Wars", "Johnny Bravo", "Hey Arnold!", And much more, which at one time became a cult film material. Some copies of old genre films in high quality can be found only on this tracker. This is a good tracker with a lot of hard-to-reach content, it contains almost all the popular
TV series
, divided by season, such as "Doctor House" or "The Dexter Lab". Most of the presented torrents are coded rips, but there are also a lot of DVD5, DVD9 and a lot of Full BD.
For the Myspleen tracker, it is quite easy to find invitations at the time that the invite system is open. But the open mode is not often, so many users buy upgraded accounts and use almost unlimited access to the database of this resource. Maintaining a rating is not so difficult, and the best way to get good statistics is to seed a large number of torrents. The resource has nearly 30 thousand torrents with a large number of DVDs. The MySpleen community is very active and friendly, most of the requests are made pretty fast.
An invite to Myspleen.org is a good purchase for those who often attach themselves to nostalgic moods and love to watch old cult films from past decades. Moreover, on this tracker, all films are stored in high quality, despite the long-standing release of the film for rent. You will also love the sections devoted to comedies or
horror films
, in which all the world masterpieces of these immortal genres are collected and carefully stored.