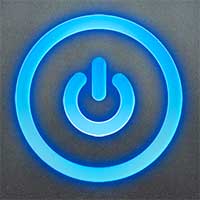 Invite to Broadcasthe.net
Site:
http://broadcasthe.net/

Broadcasthe.net / BTN
- is the largest and best private tracker of TV direction, which contains a huge collection of television shows and series in excellent quality. On the BTN tracker, you can find both, internal P2P content and large base of scene material. This resource is a well known and highly regarded among lovers of TV shows. Many users dream of getting an invite to BTN to become a member of this famous community.
The Broadcasthe.net torrents collection is well organized by series, individual seasons and episodes. BTN users have the ability to find the latest news about their favorite shows and can receive notifications of new episode downloads.
The most interesting thing about BTN is that it does not have a ratio system, but this does not mean that you do not need to seed torrents. It is required to seed downloaded material at least with minimum time requirements for this type of torrent or in the ratio 1:1 for 2 weeks after the start of the downloading. BTN has a bonus system that allows you to purchase promotion to the next class of the user and some other privileges.
It is incredibly difficult to get an invitation to Broadcasthe.net, as invites open for a very short time and their number is limited. In our store you can order an invite to BTN to get it when the system is opened again.