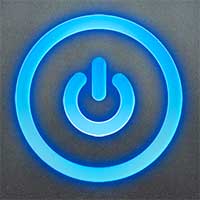 Invite to Broadcasthe.net
Site:
http://broadcasthe.net/

Broadcasthe.net / BTN
- is the largest and the
best private TV tracker
where you can find a huge collection of TV shows and series in excellent quality. There is internal P2P content as well as scene content on BTN tracker. This site is famous all over the world and highly appreciated by TV shows and series fans. Many users wish to get an invite to BTN in order to become a member of this well-known community. But access to Broadcasthe.net has never been cheap. That's why if you can't afford the high cost of the invite you can turn your attention to TV trackers with similar content. It can be, for example,
Tv-vault.me
or
Morethan.tv
which are both worthy alternative.
BTN torrents collection is well-ordered by series, different seasons and episodes. The site users have an opportunity to find the latest news about their favorite shows and can receive notifications about uploading new episodes. There is the largest torrents database devoted to series on this tracker. There you can find any series, whether it be "Game of Thrones", "House, M.D." or "Lucifer". All video files are high-quality recordings that passed tightened inspection and verification by the tracker administration.
The most interesting thing on BTN is that there is no rating but it doesn't mean you shouldn't seed torrents. You should share downloads with minimum timing requirements for each type of torrent. It is easier than to constantly keep positive ratio. Broadcast private tracker has a bonus system which allows driving towards the next user class and some other benefits.
It is extremely difficult to get an
invite to Broadcasthenet
because invites are only open for a short time and their number is limited. In our online store you can order a BTN invite to get it for sure when the system will be open again.