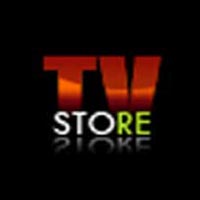 Invite to TVstore.me
Site:
http://tvstore.me

Tvstore.me / TVStore
- is considered the best private Hungarian tracker from the category of television series and television shows. Despite the original Hungarian language, the tracker database contains a large amount of English-language data from the TV series and broadcast sections. The material on the resource is replenished quite quickly and at present the number of torrents has approached the mark of 40 thousand, which is also not the limit. As already mentioned, most of the torrents are in Hungarian (duplicated) language.
The administration of the resource consists of TV shows lovers, so new series and seasons of fresh modern TV shows get to the TVStore immediately after the release, without delay. For this and other reasons, this resource is very popular among Hungarian TV lovers and not only Hungarian. The English-speaking part of users also gets access to the tracker in order to download or watch new seasons of their favorite TV series faster. In addition, the creators of TVStore tried on the tracker design and made it extremely simple and beautiful. In addition, TVStore includes several very nice features, such as a database of actors, where you can find out anything by downloading the last episode of your favorite series.
Like other Hungarian trackers, TVS has an internal forum with a large number of thematic topics. Here you can find out any information on the technical side of the resource as well as interesting facts and stories from the industry of TV. The community is active and your questions will not go unnoticed. An invite to the TVStore serial tracker will give you access to a large archive of TV series and shows, and you will definitely find your favorite issues and releases.