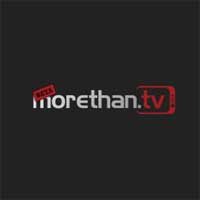 Invite to Morethantv.me
Site:
https://www.morethantv.me/

Morethantv.me / MTV
- one of the
best private trackers
relating to TV category, also known as MTV, has successfully completed its another year after its start-up in 2014. During this time, many new features were added, the database and the number of members significantly increased. The name of the tracker indicates that its content covers more than just television shows, and this is clearly confirmed by the growth of the Film section. Morethan.tv invites are rarely distributed and in great demand among TV torrents fans thanks to the high quality of the content available on this website.
Both SCENE and P2P movies are uploaded from many reputable HD-trackers, such as
HDBits.org invite
, AwesomeHD, HD-Torrents,
BeyondHD
, M-Team. Download speeds are high even for old torrents, due to the fact that users have many seedboxes. The tracker itself has a dedicated 40 TB seedbox server allowing all members to download at maximum speed. MoreThan.tv has become a reliable home for many movies and TV lovers thanks to its multiple advantages. These are security, friendly and active community, simple, stylish and modern interface, live forums, as well as the absence of rating and Hit & Run mode.
Morethantv has two internal release groups for posting films and television shows, these are DRACULA and GBL, which are well known for their quality work. In addition, MTV does not prohibit uploading its internal releases on other trackers. Many torrents are uploaded on other well-known private HD trackers. Immediately after the launching of new television shows you can get them from MTV in different qualities, including WEB-DL, HD, SD, as well as in full season packages that are not disassembled.
Invites to the Morethantv tracker are rare and difficult to get, but it is a normal situation for all high-level trackers, which guarantees only worthy participants. If you like to watch high quality TV shows and series, you should certainly register on this tracker and get access to the best database of TV content.