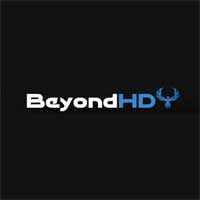 Invite to Beyondhd.me
Site:
https://beyond-hd.me

Beyondhd.me / BeyondHD / BHD
- is a very good and popular private tracker from the HD video group. It is especial by its versatility and relative availability compared to other cool HD trackers, which are usually expensive. At the same time, BeyondHD is practically not inferior to other competitors in the quality and size of the video material database. This tracker is the source for the famous release group FraMeSToR, whose internal releases are very popular due to their quality.
Users can find HD releases for Movies, TV shows, Music videos, including internal options from manufacturers FraMeSToR and BHDStudio. The torrents downloading speeds are pretty decent since many users seed with the help of seedboxes. Invites to BeyondHD are periodically issued to high ranked classes of users.
In general, BeyondHD is one of the best and affordable HD trackers, if possible, get an invite without hesitation. Such a tracker is good to have in your collection as a backup. The resource has not only movies and TV shows, but also a database of original movie soundtracks, which is very convenient for viewing. If you become a VIP user on this site, you will get access to HQ video streams about the latest films and torrents, which is very interesting. Therefore, buy BeyondHD invite in our store and you will not be upset!