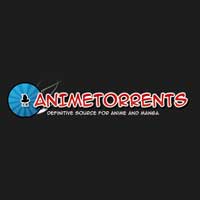 Invite to Animetorrents.me
Site:
https://animetorrents.me/

AnimeTorrents.me / AnT
- is a private torrent tracker of closed type, specializing in the rather rare but popular anime genre in some regions. Among other offers of anime resources, AnimeTorrents is just a great place to start for all fans of anime content. The tracker database is extensive and allows you to find almost any fresh material from categories such as anime movies, anime series, OVA (original video animation), manga, hentai and other. Moreover, there are also many options for video formats and will satisfy any user according to their capabilities and desires. Here is the video as DVDRIP, BDRip, Blu-Ray and HD (720p / 1080p).
Most of the uploaded anime content is produced in Japan, China, Taiwan and other Asian countries. Almost all the Anime, OVA and hentai have also English subtitles, which is very convenient for foreign users who love this kind of art, but are not able to learn Asian languages. With this option, the tracker attracts users around the world and already has about 36,000 participants and 17,000 torrents, and these numbers are constantly growing.
In addition to a large number of torrents, this awesome tracker has a friendly community and an active forum. If you want to download anime and don't know how to do it and where, then AnimeTorrents is the tracker you need to have available! Invite to AnimeTorrents is not difficult to get, literally in two clicks. Make an order on our website and in a few minutes you will get access to the wonderful world of the Anime genre.