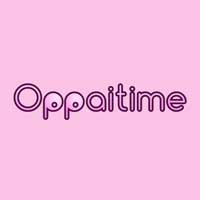 Invite to Oppaiti.me
Site:
https://oppaiti.me

Oppaiti.me / Oppaitime
- is an exclusive Asian private tracker from the XXX video category. Its highlight is a special kind of porn material that is uploaded to this tracker. The video is from the special genre - XXX anime, which consists of the categories JAV, Hentai, Anime and H-Games. Oppaiti.me tracker is built on the most famous Gazelle engine, which in turn ensures the simplicity and development of the interface and the effective operation of the site generally. The resource is quite young, was founded at the end of 2014 and since has been rapidly gaining momentum both in the torrent database size and the number of fans the genre. And now the tracker has about 3,000 users, and the number of torrents has already exceeded 30,000.
As stated, Oppaitime is a special porn site related to the Asian anime genre. Therefore, the downloads here should be only pornographic in nature and have Japanese, Korean or Chinese origin. The ratio on this tracker is an easy task, only a lazy one cannot make it. There are free torrents and a bonus system and various ranks for users, giving privileges and additional features. The resource also has a thematic forum with an active and friendly community. If you like porn genres of JAV and anime, then the Oppaitime tracker is definitely for you and the only place where this type of content is collected. So an invite or account Oppaitime be present in your tracker database.