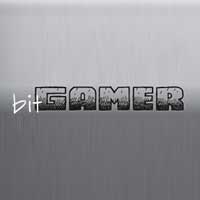 Invite to Bitgamer.ch
Site:
http://www.bitgamer.ch

Bitgamer.ch / BitGamer
- is a private tracker from the category of computer games. This is a well-known game tracker, which is pleasant and easy to work with due to a convenient thoughtful interface and an effective search system. Bitgamer has a wide variety of game torrents for all types of equipment, including computers and consoles. This is a great tracker for gamers, especially for beginners, since in addition to the games themselves, you can find instructions and manuals regarding any game settings.
Due to the large number of torrents, the search system is made with the division of the material into categories, including types of gaming equipment and themes of the games themselves. For example, there are sections devoted only to games for devices on Android, there are sections with games for the Sega, and Playstation consoles. The categories of games are also diverse, there are separate torrents with shooters, rpg games, strategies and role-playing games. There is no less interesting section of games for adults, which is constantly updated with new releases.
Bitgamer tracker is widely popular among fans of the gaming industry because of its versatility. This resource covers all possible types of gaming devices, including iPhones, Android devices, Mac, Xbox, PSP and others. If you like computer games, be sure to buy an invite to the Bitgamer.ch tracker in order to access a huge database of online games from around the world.