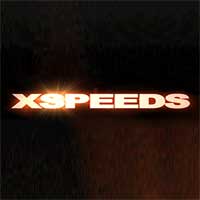 Invite to Xspeeds.eu
Site:
https://www.xspeeds.eu

Xspeeds.eu / XS
- is a popular and high-quality private tracker of a general orientation, with a huge number of torrents, which has already reached almost 700 thousand pieces with a membership of about 64 thousand. The site has existed for more than 10 years and at the same time constantly downloads 0DAY releases quickly and without errors. On the Xspeeds tracker, there are already more than 30 general-purpose torrent categories, from films and TV shows of HD quality to Anime and Xbox games. The range of the resource also contains children's films and cartoons, TV series, British and American television shows, games, applications, books, music, sports.
On the home page there is a thematic chat of tracker participants, which can sometimes be funny. In addition, there is a constantly updated news page where you can find out the latest changes in the world of private trackers and other related information. On the left side of the site there is an interactive list of television programs that will be broadcast in the near future, with indicators for each show, showing in what quality they are downloaded - SD or HD. Movies are usually downloaded in several formats, including 720p and 1080p.
Maintaining a positive rating on this tracker is relatively easy, especially if you download the latest content, and there is always a lot of it. The site also contains many torrents marked freeleech and there are times when freeleech is offered throughout the site. In addition, there are torrents with a double download bonus, for example, new movie releases, which also helps to maintain a good ratio. In general, Xspeeds.eu is a pretty good tracker for beginners, the participants like it for a large amount of quality material and for loyal rules. Buy an invite on Xspeeds and be sure to see for yourself.