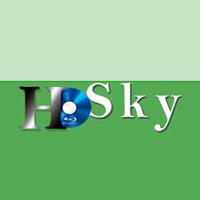 Invite to HDSky.me
Site:
https://hdsky.me/

Hdsky.me / HDSky / HDS
- is one of the largest and the earliest Chinese HD-trackers with a private limited access. This type of resources requires receiving a special invite link to access the web-site. It hosts amazing High Definition content in the most popular video categories – films, TV shows, anime, documentaries etc. Torrents are added to the catalogue on a consistent basis, which creates an attractive environment for the enlargement of the local community. The current statistics of the tracker includes more than 60 thousand unique seeds and about 35 thousand registered users. Today, another well-known Chinese tracker
CHDBits
can be as an alternative, since it contains the largest database of Blu-ray movies.
When receiving access to HDSky torrent tracker, one can see that there are several internal release groups, which work actively and create quality videos upon most frequent user requests. The team called HDS works on coding Remux, 1080p and 720 p formats, which are most in-demand today. To replenish the base with new TV series there is a system for adding requests, where each user can leave a task for the tracker team in accordance with the rules. In a couple of days the task is completed, mainly, thanks to the efforts of HDSPadfor HDSTV local teams that add torrents for Chinese TV.
HDSky invite system is being closed very often, and there is a queue to get the invite. Still, as an alternative, it is possible to acquire a secure access to the tracker, which allows to reach the site and grants certain privileges to its owner. In case it is not convenient to use the original interface, one can switch to English and use the torrent search system. It allows to find and download the latest films or series in excellent quality and in a necessary language or with subtitles very quickly.