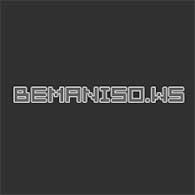 Invite to Bemaniso.ws
Site:
https://bemaniso.ws/

Bemaniso.ws / Bemaniso
- is a private torrent tracker, which can be accessed through the purchase of an invite. Actually, this tracker is of a general orientation, so it is available for download movies, music, videos, programs and applications, but as the name suggests, the main focus here is on Bemani / DDR (Dance Dance Revolution) games. All files come in multiple formats so they can be installed on different devices. In addition to the fact that the tracker database is very rich and diverse, the users themselves (by the way, there are more than seven thousand registered users on the tracker) do not allow it to become outdated, adding new files that can be downloaded from more than fourteen thousand torrents.
Bemani / DDR games were developed in Japan. Gameplay involves a quick press of the panels on the platform located on the floor. The music and the program set the sequence of taps, that is, the taps must go to the beat with the melody and must match the panel icons displayed on the screen during the game. Bemani games are a great option for spending time, because they have many positive qualities: interesting gameplay, incendiary music and, accordingly, the ability to throw off a couple of extra pounds and tighten their physical shape.
Buy an invite to the unique Bemaniso tracker and you will get access to the best collection of DDR games and become a member of a large community of computer game lovers around the world.