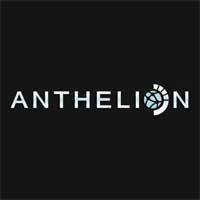 Invite to Anthelion.me
Site:
https://anthelion.me

Anthelion.me / Anthelion / ATH
- is a new private tracker dedicated exclusively to movies, formerly well known as TehConnection. To date, Anthelion is one of the best movie trackers and competes with the famous and expensive resource Passthepopcorn.me. As with all private trackers, registration on the ATH resource is only by invitation, which significantly improves the quality of the delivered video, since the main part of the participants are very interested people.
Buying an invite on Anthelion is much cheaper than for famous PTP tracker. Therefore, the access to Anthelion is ideal for anyone who likes to watch or collect their favorite movies in high quality. About the quality of the video on this resource is worth mentioning separately, because all downloaded torrents are checked and tested by the site administration. Here, high demands are made on the design of distributions and on data formats, on which the quality of the material directly depends. Thus, mediocre second-rate video is simply impossible to upload to this resource.
The Anthelion tracker contains one of the best movie libraries of the past few decades. The catalog of films contains sections on genres and categories of material. Here you can easily find almost any movie you are interested in. The search system is conveniently designed and includes many film genres, such as adventure, melodrama, action, western, horror, mysticism, thriller, erotic and much more. At the end of the review, it should be repeated that an invite to Anthelion tracker is the best purchase for those who like to watch movies in high quality. This tracker provides access to a huge database where almost all modern films are collected in the one place.