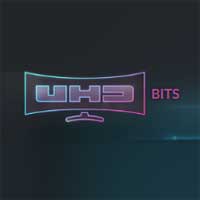 Invite to Uhdbits.org
Site:
https://uhdbits.org

UHDBits.org / UHDBits
- is the best Vietnamese
HD torrent tracker
, it has the main purpose is movies in HD quality in BluRay, 720p, 1080p formats. The UHDBits tracker was only a few years old, the beginning was modest, but now it has become one of the most elite East trackers, along with such heavyweights as CHDBits,
HDChina invite
, TTG. This resource is famous for having in its arsenal quite a few well-known professional release groups. Their list is quite extensive: DON, HaB, HDVN, KASHMiR, PIS, PRIMALHD, TayTO, UHDRemux and others. One of the groups TayTO is also an internal encoder on the elite HDBits.org tracker. PIS is a legendary member of the EbP team, also a member of the EPiK professional team. You should definitely see the releases of this group, very high-quality and cool.
The UHDBits.org tracker, like most other trackers, has a simple and effective bonus system, thanks that you can purchase new invites, titles, GB downloads and tokens for free games. This is one of the best trackers where you can find many torrents with popular and rare films, as well as music and documentaries. At the same time, you do not need to be a downloader to upload torrents to the site, you just need to be upgraded to an advanced user or higher. Recently, the tracker also began to accept 4K movies, which only improved the already popular site.
The Vietnamese tracker UHDBits.org also collects high-quality oriental audio tracks for all famous and popular films. In addition to high-quality Remux bluray, 1080p, 720p, mHD content, this tracker is one of the best for people in the Eastern region, as well as for those who like to use
Chinese private torrent trackers
, due to their simplicity and the absence of strict rules for accessing the material.