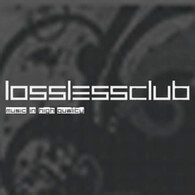 Invite to Losslessclub.com
Site:
https://losslessclub.com/

Losslessclub.com / LosslessClub
- is the largest and oldest
music tracker
, which contains a huge archive of music torrent files, compressed in the highest quality without loss. Here you can easily find a regularly updated list of soundtracks, WEB albums, discographies, DVD-video and HD-video, DTS Audio, HQ Audio, Vinyl Rip and user compilations. With Losslessclub, you have the opportunity to download free music of various genres, from rap and techno to metal and classics in the FLAC, WV and API formats. The music collection on Lossless is very extensive, as it has been going on the tracker for years.
LossLessClub private tracker is also useful as an
Audionews invite
, that provides many digital tools for composers and musicians. If you really like this music tracker, you can donate any amount for support and development. There are temporary privileged user classes available: VIP and SUPER_VIP. The VIP class offers a lack of advertising, unlimited number of simultaneous downloads and data, to freeze statistics of downloaded data. Cost - $3 for 1 month. The SUPER_VIP class gives the same VIP privileges, but it can freeze statistics on downloaded files. Cost – 5$ for 1 month.
At Losslessclub.com it is worth registering and then chatting on the forum, asking interesting questions, discussing music and much more, but before you should read the rules. Without registration, your options are significantly limited, but after this quick process you can thoroughly expand them. Therefore, if you are looking for high quality music and rare albums without loss of quality, then you have come to the right place.
Buy invite to LosslessClub
tracker - the best place to quickly search and download quality Lossless music!