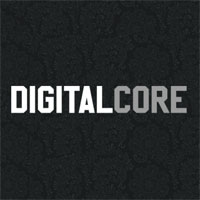 Invite to Digitalcore.club
Site:
https://digitalcore.club/

Digitalcore.club / DigitalCore
- is a pretty new general-purpose private tracker with a large selection of content. To get an
invite to private tracker
and register an account, you need to send the purchase request. And in a few minutes, you will receive a link to your email to create an account. As to torrents, you can find much new quality material from most of the categories that are popular among users. These are films and TV series, games and applications, e-books and magazines, music and comics. Also, there is a great
XXX videos
section for adults, which actively replenishes with high-quality episodes featuring the best stars of this genre.
DigitalCore tracker at the start offers seven days of free training use after registration, depending on the date and time of joining. A variant of viewing a small free-use section is available, where fresh torrents with the mark "freeleech" post. Every Friday, bonus points are automatically distributed, depending on the amount of downloaded and given material. The points obtained use to buy things available in the list of the bonus store. The tracker doesn't offer live chat yet, but you can use their internal forums and IRC channel instead. This information can found under the Info/Rules tab, and also instructions for using autoDL.
DigitalCore is a new tracker with lots of freeleech and without H&R sanctions, so maintaining an account is easy. Since the resource is at the formation stage, the amount of content is continually growing; it attracts more users. Overall, the DigitalCore tracker is a very successful variant for novice users. It has an elementary and user-friendly interface, does not differ in strict rules, and does not contain severe sanctions for rules' violation. Buying an invite or this site's account is a perfect solution for those who want to improve their skills in the field of P2P knowledge and interests.