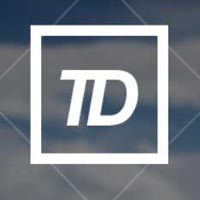 Invite to Torrentday.com
Site:
https://www.torrentday.com/

Torrentday.com / TorrentDay
- is a very good general-purpose private tracker recommended to all fans of the torrent community. TD is related to other well-known trackers from the "All in One" category, that is, the old and reliable
Iptorrents.com
and high-speed Speed.cd. Despite the fact that there are lots of general-purpose trackers, a
TorrentDay invite
is still worth getting as it gives its owner many advantages. The site's search engine is very convenient and efficient, allowing for fast, easy, and intelligent lookup; the content is well-organized and split up by categories which make it really easy to find what you're looking for; and the way the interface looks can be changed according to a few options, all of which look just great. The developers must be true specialists to have created and be supporting such a great site. You'll understand that once you log in.
The most important feature of TorrentDay is its huge database of torrents, which includes absolutely all types and categories of content. There are about half a million torrents and more than 250 thousand registered users hanging around the tracker, sharing, downloading, looking for something new. The numbers are really impressive; not every general-purpose tracker can boast of such statistics. Once you get your own TorrentDay account, you will have access to a wide variety of movies, TV series, music, anime, software, audio books, documentaries, and games for most devices. What's more, such a huge amount of content doesn't make it difficult to navigate the site one bit: the effective search system can filter and sort stuff, and you can select what you need according to a variety of criteria. If you like anime, you can easily configure the search engine to look for anime and ignore all the rest - isn't it annoying when you look for a movie and get a messy mix of all kinds of content instead of just what you need?
TorrentDay account
is often purchased by fans of movies and TV series. These are the most popular sections of the site, attractive to a lot of new users and offering the most beautiful content. Wandering around the movie section, users can choose from a collection encompassing more than 20 movie genres, including adventure and sci-fi movies, horror and mystery movies, detective, drama, thriller movies, even erotic movies –other sites can only be envious of such diversity. No popular movie will be overlooked; sooner or later, it'll be uploaded to the site. The majority of torrents have a lot of seeds keeping them alive day and night, so speeds are always high.