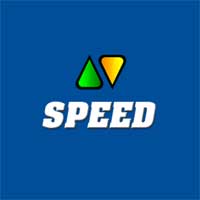 Invite to Speed.cd
Site:
https://speed.cd/

Speed.cd / Speed
- is a worthy closed-access universal tracker. That means the site's torrent database includes almost all popular types of information that users tend to search for and download. You can use this site as an alternative to larger and more expensive private trackers that it is much more difficult to get access to. To enter the site's community, you'll have to get an invite by email. Registration will be fast and no questions asked - before you know it, you will be engulfed by this world of almost infinite high quality content. After creating an account, you'll immediately be able to look for all the information you need in all the available torrent categories. And, of course, you'll be able to download video and audio files.
The site's user-friendly interface makes it very easy to quickly find a movie or TV series. The sections dedicated to those are the most content-rich sections of the tracker; they contain a very large amount of video material. Most movies are presented in several formats so that everyone can get the desired picture in the best quality. In the movie section, you will find movies in all the most popular formats, such as Blu-Ray, X-Vid, 3D, DVD-Rip, HD, and so on. New or particularly active torrents are marked with special icons, which makes the site's interface even more intuitive and finding new interesting things faster.
However, movies and TV series aren't the only interesting side of this website. A
Speed.cd invite
will give you the opportunity to see other, no less interesting aspects of it. To gamers' delight, there is a well-organized section for computer games with a lot of torrents for most platforms: Xbox, X360, Wii, PC ISO, and PS3. The latest and most beautiful games are uploaded regularly with all the necessary descriptions, manuals, and cracks. Those who are looking for entertaining or popular science literature or educational materials for children and adults won't be disappointed either. The
Knowledge category
will be particularly interesting to them as it contains a lot of varied reading material: books, magazines, training courses, video lessons for language learners, instructions for mobile gadgets and Apple devices, and so on. The audio section includes music albums by various artists and rock bands, collections of popular songs and hits, and lots of music videos or even movies. Another reason the Speed tracker is so special is its speeds. That's actually what the site got its unusual name for. The speeds on the tracker are really high, allowing you to download everything you need in any amounts. All of this (and much more!) makes Speed.cd a website that you should definitely buy an invite to.