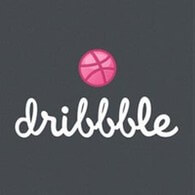 Invite to Dribbble.com
Site:
https://dribbble.com/

Dribbble.com / Dribbble
– is one of the best social networks for designers, a sort of elite blog for digital- artists. To be a full member of this society, you need an invite to get there, but it is not easy, that, in fact, causes a high level of value of this resource. So, the level of the presented works there is too high, which explains the presence on the site of famous and influential artists and designers. The site enabled the rating system, statistics, voting for the comments and works – all the things that can make you very famous and go up one level with many famous designers.